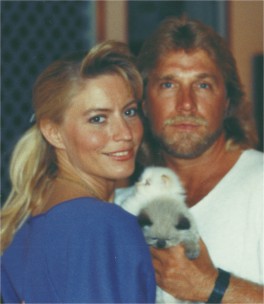 About us:
Cheryl and I like millions of "Baby Boomers" were raised in a world of plastic & processed food with every new "Chemical Neuro-Toxin & Caustic Volatile Organic Compound" known to man. If this wasn't bad enough, it continued on in our everyday cleaning supplies, personal care, personal hygiene products, and prescription drugs. The American Public and The World have become the unwitting subjects of a massive toxicological experiment. Why? It starts and ends with greed, money, power, and profits! How much effort, money and time are there in growing fruits & veggies vs. profit gained verses profit gained by selling you chemical toxins and prescription drugs? We have written a paper which will help you understand how toxins break down in your body, damaging your immune system one cell at a time over a period of years...slowly creating cancer and diseases within YOU! You will find links to this paper in the introductory paragraph or under the page titled "About Us" on our website. To view or down load this paper click here, cancer in children.
Cheryl and I have been learning, researching and teaching on these subjects for the last 20+ years. It was due to Cheryl's deteriorating health at such a young age that really got us involved in learning how to live a much healthier lifestyle. In her early 20's she was diagnosed with Scoliosis (a curvature of the spine). In just a few short years her spine had continued to curve and progressed to such a degree that she had to have major surgery for it in 1987.
After surgery the doctor recommended she use prescription drugs to help control the pain. Not knowing then what we know now, Cheryl remained on drugs to help control her pain for the next 10 years. A pain we pray that no one else would ever have to endure. We believe the pain medications assisted in deteriorating her health greatly.
After learning and realizing that the dependency upon these prescription drugs was also compromising her future health we researched many natural remedies that allowed her to get off the prescription drugs. We believe those synthetic and toxic drugs led her to be diagnosed with Advanced Stage 3 Ovarian Cancer in November 1999. Then in the spring, on April 1st, 2000, Cheryl had to have surgery to remove the massive amounts of cancer and tumors that had grown in her body, refusing any type of chemotherapy, prescription drugs, or radiation. After her surgery she continued her battle with cancer using multiple lifestyle changes and natural therapies. This is why we started our own healing and health ministry called (H.E.L.P.) H.ealthy E.ducational L.ifestyle P.rograms.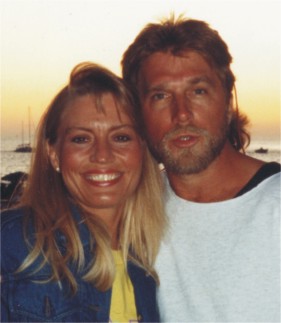 God has truly blessed us in many different ways. After her original diagnosis, Cheryl prayed to God and gave her disease up to Him. It was at that point Cheryl knew that God had healed her. Cheryl then put into practice what God has given to us: the knowledge, understanding and wisdom on how to heal the body naturally. Through His grace, love and mercy (without using any chemotherapy, prescription drugs or radiation) God has let us continue to learn and teach on these subjects. Today Cheryl remains Cancer FREE. Praise the Lord!
Over the years we have learned from and have worked with many top Bau-biologists, entomologists, medical professionals, microbiologists, naturopaths and health retreats. Therefore, our desire and goal is to open our own healing and health ministry to (H.E.L.P.) re-educate and teach our family and friends about healing their own body naturally through our new program. Throughout this year we will be introducing several new products and natural health remedies for the beauty and health of your body, both inside and out.
Cheryl & I truly believe in the One True God the creator of all things. We believe the Scriptures are the Word of God and we have accepted His Son Jesus Christ as our Lord and Savior. With so many different spiritual beliefs in the world today our desire is to build a unity with people by sharing the knowledge, understanding and wisdom that God has given to us on how to heal the body naturally. If you would like to learn more about Christ-Jesus, healing your body naturally or our testimony ...Please Call Us Toll-FREE!
The T.E.A.M.® Mission Statement
(T.ogether E.veryone A.chieves M.ore)
Our T.E.A.M.® is committed to GOD, champion's of child safety, promoting human health, preserving and protecting our environment and wildlife for the future. Our goal is to promote public awareness by re-educating people about natural health and alternatives to harmful chemicals, drugs and foods. We will H.E.L.P. make your environment and your home the safe haven that it can and should be. Solutions-4-You® is providing the education and products necessary to equip responsible individuals with the resources they need to have a happier and healthy life-style! Making your world truly... "Ultra-Safe"!
Is Your Home…A Refuge…Or…A Toxic Dump?